While School Is Out…
Please see this document for amalgamation of online links and helpful resources While school is out NEW
For more resources see below:
Readalouds:
EJSMS Virtual Library Story Time with Mrs. Quealey:
sites.google.com/sd62learns.org/mme-quealeys-llc-site/home
www.ryanandcraig.com/read-alouds
Greater Victoria Online resources (e-books, audio books, tv, readalouds):
Greater Victoria Public Library online French resources:
After the announcement of school closures from The BC Ministry of Education yesterday, the Live It team and it's partners are working hard to create a 10 week calendar of programs for your kids.
These FREE online programs are designed for students from grade 3 to 6 and will include LIVE presentations from experts, music, games, art challenges and additional education experiences (like underwater dives!).
Sign up here: www.liveit.earth/news/2020/3/18/free-programming-for-parents-amp-kids
Tumblebooks in French:

www.tumblebooklibrary.com/viewbycover.aspx?categoryid=80&subcategoryID=867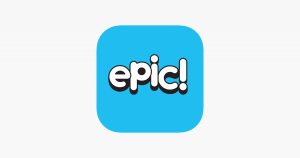 Epic books:
Epic Announces Free Support for Educators, Students and Families Impacted by COVID-19 School Closures
Elvin Hill's E-learning resources:
sites.google.com/shelbyed.org/ehes-library/parents/e-learning-resources?authuser=0
Penguin Random House:
www.penguinrandomhouse.com/penguin-random-house-temporary-open-license/?fbclid=IwAR0hdF__2gHFIA7e2zDp-O_qxIuFPAtLZwkIN5caGsakNcKZcNFG5PCmygQ
Scholastic:
classroommagazines.scholastic.com/support/learnathome.html
Access to free digital subscriptions: scholastic.ca/education/free_digital_resources/
J.K. Rowling virtual visit:
www.scholastic.com/teacher/videos/teacher-videos.htm#3183923084001/1894936779001
Vooks:
Vooks is a great resource to use in the home with your children. Vooks is a streaming library of ad-free, kid-safe animated read-aloud storybooks, trusted by teachers and enjoyed by millions of children around the world every week. It is an entire library of storybooks, brought to life, to help encourage the love of reading. You can sign up for Vooks and use the take-home resources to help keep your children reading 20 minutes a day during these extraordinary times.
Sign Up Link:
www.vooks.com/parent-resources
The French Experiment stories in French and English: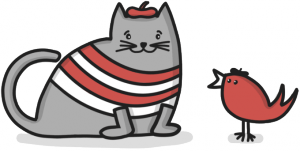 Foreign Languages:
duolingo.com Learn a new language at home or on the go. Choose from Spanish, English, Italian, French and so many more. This is great on a desktop, tablet, or phone. App available in the App Store and on Android as well.
Just for FUN!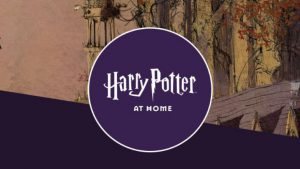 Hogwarts Escape Room–
If you love escape rooms, make your own with this activity created by the Peters Township Public Library in Pennsylvania.
Extras for teachers:
🏆Quizlet–
Create virtual flashcards to help master any topic.